Find the most perfect place to stop-off on your daily stroll.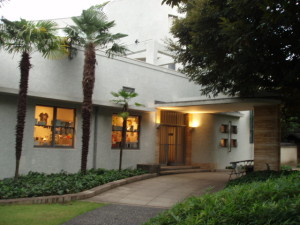 The Hara Museum
http://www.haramuseum.or.jp/generalTop.html
I'd like to tell you about a delightful little gallery which for me is the ultimate spot in just an ordinary residential area to pop in on and rest my weary feet.  As soon as you step into the entrance, you know this place has its own uniquely special character.  The building itself is as charming a scene as the garden on display.  The modern white color becomes the most perfect space in which to house the spectacular collection of contemporary art, and you'll no doubt have trouble tearing yourself away from the relaxing greenery in the courtyard café.