Experience every season with all five of your senses.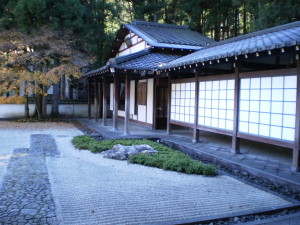 The babbling stream of the Oume River.
When you have the luxury of an outdoor passageway attached to the building, the garden just feels all that much bigger.  The borders between 'inside' and 'outside' become pleasantly blurry, and a place of quiet and peace is created with the sounds of nature surrounding your being.